When Jurgen Klopp was asked by BT Sport which former Liverpool player he would sign, his answer was hardly a surprise. 
"Steven Gerrard. That's easy."
While the Liverpool boss did note that the Scouse legend would have to work hard to get into the starting team, there was little doubt in his reply.
With this in mind, which other Premier League legends would fit into the current Liverpool team?
It is intriguing to see how players from the 4-4-2 generation fit into Liverpool's 4-3-3.
This is not an 'all-time Premier League XI'. The selected players must have the necessary attributes to fit Klopp's all-action style.
Goalkeeper
Peter Schmeichel
Perhaps an obvious inclusion, as the Dane is arguably the Prem's best ever keeper.
However, Alisson is on his way to being included in that conversation, and there are obvious similarities between the pair.
Both are big presences and fantastic communicators. They are extremely agile for their size. Both men are also famed for their outstanding positioning.
While Schmeichel's ability with the ball at his feet may not be up to the Brazilian's standard, his other attributes see him make the cut.
Right Back
David Beckham
Here begin the more peculiar inclusions.
David Beckham was a midfielder. He was a traditional right-winger in a 4-4-2.
However, he simply was not fast enough to play on the wing in Liverpool's system. His game was based around crossing and dicating from the wide-right position. Exactly like Trent Alexander-Arnold.
Beckham had an underrated workrate, so having to defend would not have been a major issue.
Centre-Backs
Rio Ferdinand and Ricardo Carvalho
Aside from the obvious (stopping the ball from going in the net), there is one key attribute needed to play centre-back for Liverpool – pace.
Particularly this season, the Reds have played with a very high line. This is due to the ability of Virgil van Dijk and Joe Gomez to sweep up anything that goes over their heads. The pair are possibly the fastest centre-back pairing in football. Klopp backs them both to win a race with any striker they come up against.
Joel Matip is also deceptively quick, due to his long stride. The defensive line is notably deeper with Dejan Lovren in the team.
So here, two of the quickest defenders in Premier League history must be included.
Rio Ferdinand is possibly the most obvious selection in the entire team.
Excellent reader of the game, physically dominant and fantastic on the ball. This describes both Van Dijk and Ferdinand. The similarities between the two are striking.
There is no doubt that the ex-Man United man would be an ideal centre-back for his former side's arch-nemesis.
The second centre-back slot is less obvious.
Sol Campbell and Kolo Toure are similar to Gomez, as they both matched the 22-year-old's physical strength while coming close to his speed level.
If one is to consider Joel Matip's lanky, ball-playing style, one may consider Sami Hyypia.
We have gone for Carvalho, who is a mix between both Gomez and Matip.
Another who can be described as a Rolls-Royce, the ex-Chelsea man was an excellent passer like Matip and pacey like Gomez. This sees him make this XI.
Left-Back
Ashley Cole
This is probably the toughest position to fill, with the least amount of clear options.
There is nobody quite like Andy Robertson.
He combines excellent crossing with no-nonsense defending. The Scot is also a superb ball-progressor and avid presser. He pairs working-class determination with elite on the ball ability.
So selecting Ashley Cole may appear to be a cop-out.
He is the best left-back in the league's history. The reason for this is his ability going both backwards and forwards, just like Robertson.
While Cole may not be a key man for this side like Robertson is for Liverpool, the lack of any other contenders sees him make the eleven.
Holding Midfield
Patrick Vieira
While Jordan Henderson has played the 6 superbly for Liverpool this season, it is clear that a fully-fit Fabinho is the first choice holding midfielder.
His injury has seen him become somewhat underrated. He is strong in the tackle, great in the air and exceptional on the ball.
The obvious comparison is Patrick Vieira.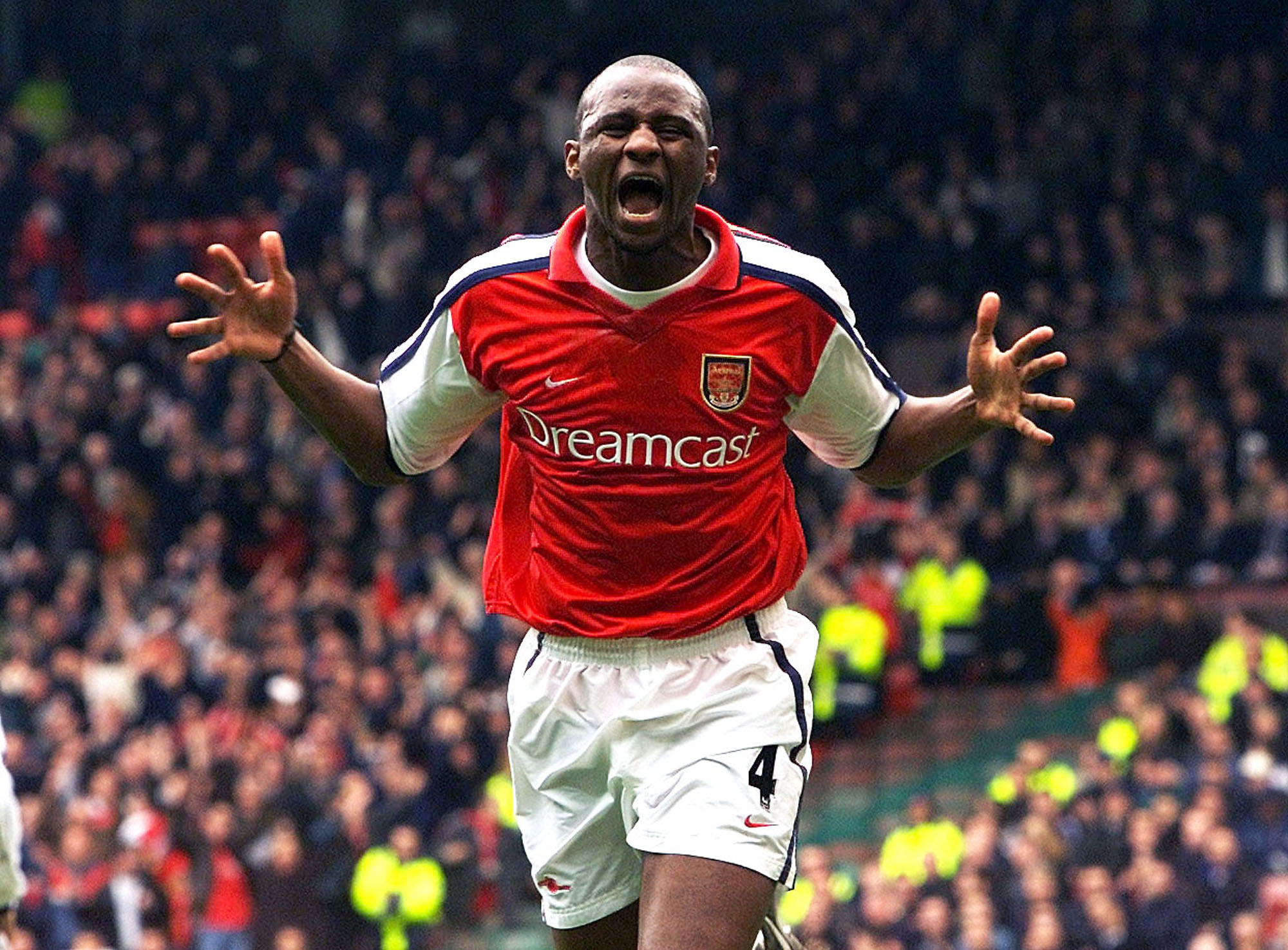 Both share the long legs that have led to Fabinho being nicknamed Inspector Gadget. This makes them near impossible dribble past. They also share an elegance when in possession.
Vieira may need to limit his attacking runs, but his other attributes make him ideal for the Liverpool defensive midfield role.
He could use his long legs to regain possession, then progress the ball with a dribble or quick pass, before quickly returning to the midfield base to squash any counter attack.
Central Midfielders
Steven Gerrard and Roy Keane
These two will play in the roles most commonly played by Jordan Henderson and Gini Wijnaldum, but also James Milner, Alex Oxlade-Chamberlain and Naby Keita.
Gerrard has to go in, as Klopp namechecked him himself.
It may need to be the more disciplined Gerrard of his later career, however.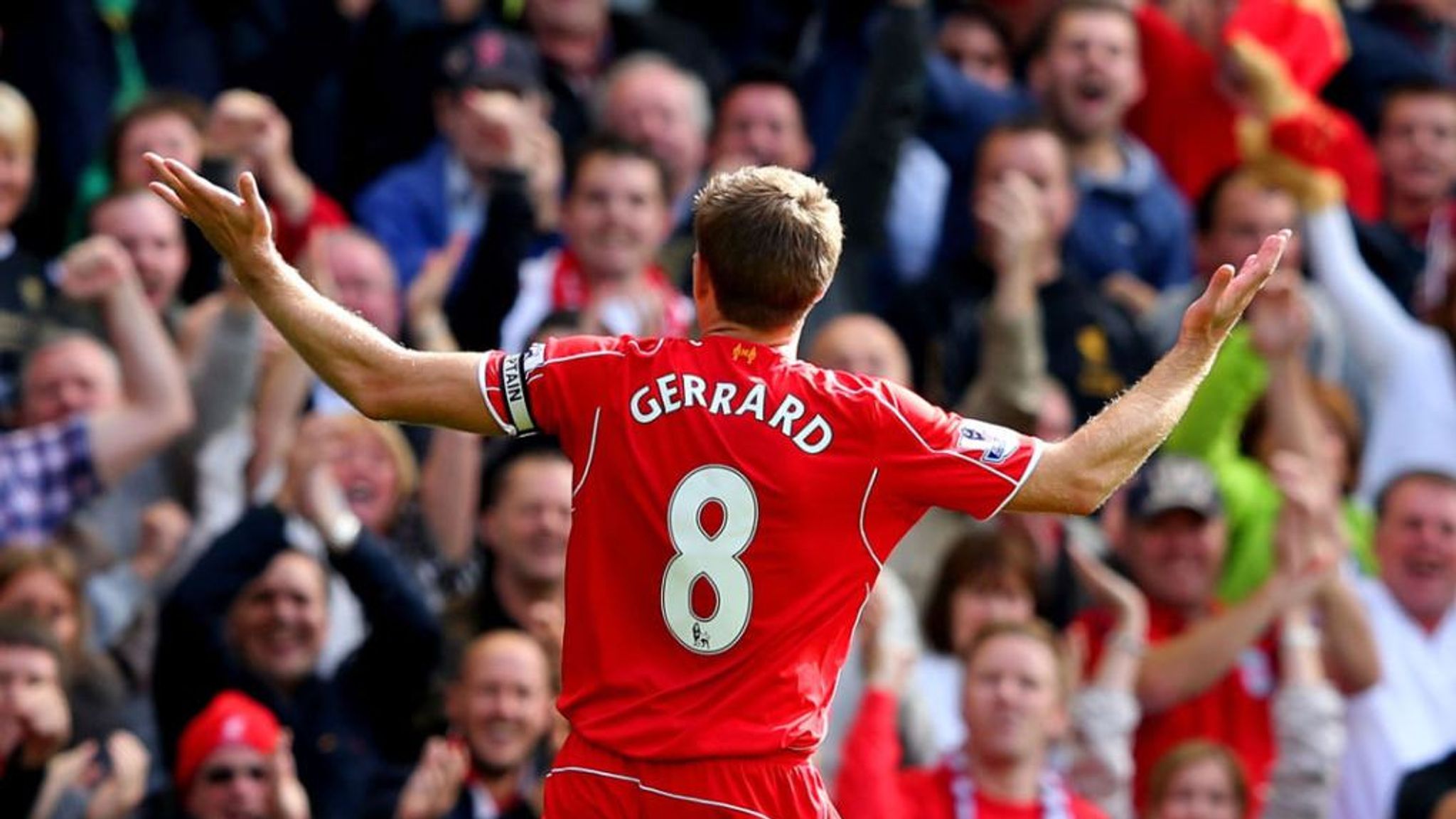 Young Stevie was a fantastic all-rounder, but that sometimes left him at a disadvantage. Attempting to make up for his teammates' inabilities, Gerrard actually tried to do too much. This would be fine against the smaller teams, but Klopp would like a more tactically aware midfielder in the bigger games.
The 28-32-year-old Gerrard was more intelligent with his movement and would be perfect to play the Jordan Henderson-style 8 role.
Gini Wijnaldum's role is harder to fill.
Hard to knock off the ball, an excellent ball retainer and forward passer, plus the ability to always be in the right place at the right time. And of course the scorer of the odd big-goal. That is the Dutchman's game.
Roy Keane undoubtedly filled more headlines than Wijnaldum.
He was more confrontational than The Reds' current no.5. But he was extremely underrated in regards to the attributes associated with Wijnaldum above.
In reality, he is the perfect man to play on the left of a midfield three. Here, he can commit to tackles more than if he was playing the 6 role.
Win the ball, move it on, make the odd run into the box. Get in the opponent's face. Perfect for a Jurgen Klopp number 8.
Wingers
Gareth Bale and Thierry Henry
Liverpool's wingers are essentially wide-strikers. They score the majority of the goals, rather than the centre forward.
However, Sadio Mane and Mo Salah are actually rather different.
Mane is more likely to pick the ball up deep and use his close control to dribble past players. Salah is more likely to run in behind and spend more time in the box.
The first Premier League legend that is ideal for a Klopp front three is Thierry Henry.
While Salah, the right-winger, is often the furthest forward for Liverpool, Henry will take that role in this team, instead of playing off the left.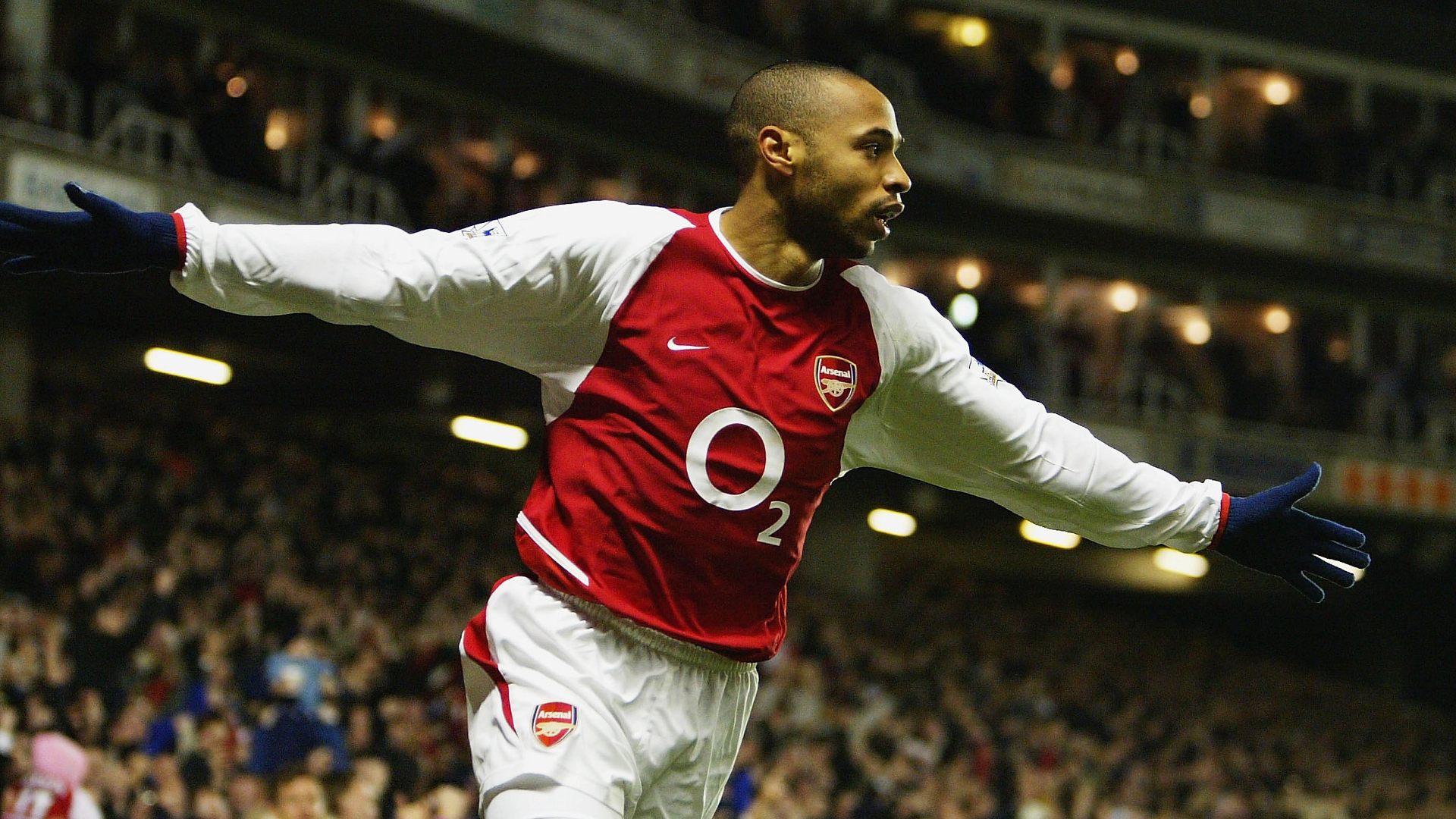 The Frenchman would require the least amount of defensive output of the front line, but he would still have to do some pressing. This should not be an issue, as Henry was more selfless than his goalscoring record may suggest.
While most commonly a number 9, he often played wide-left. His pace and finishing ability is very similar to Salah's, so he makes the cut.
The right-winger was a tougher position to fill.
While not a necessity, ideally the right-winger would be left footed. This is in order to cut inside and shoot, like Salah and Mane. They must also have pace to burn.
However, the two key attributes needed are goal output and the desire to track back.
Cristiano Ronaldo is a shout, as he has the goal return and the pace. But he would want to be the furthest forward, and Henry already has that role.
So we will opt for the more selfless Gareth Bale.
Remember, this is Bale at his peak, so note his final three years at Spurs.
Having played left-back, Bale is no stranger to defending. He scored 21 league goals in his final season, proving he can provide outstanding numbers. He is also left-footed and had devastating pace.
A young Gareth Bale is more similar to Mane that many realise.
Striker
Dennis Bergkamp
The term 'striker' is probably not suited to Liverpool.
Roberto Firmino is one of the most unique centre-forwards in world football. The term 'false 9' best sums him up. Maybe even a '9 and a half'. Essentially, he is a mix of a striker and an attacking midfielder.
Not many forwards combine trickery, intelligence, work-rate and the ability to bring others into play like the Brazilian.  In fact, finding a Premier League legend to tick each box was near impossible.
Ultimately, there were two main candidates – Dennis Bergkamp and Wayne Rooney.
Rooney played the two positions that Firmino combines – 9 and 10. He was a consistent goal scorer and creator. He also possessed the desire to win the ball back, just like 'Bobby'.
The now Derby County man would be an outstanding choice, without a doubt. Yet, for some reason, Dennis Bergkamp just feels like a better fit.
Like Firmino, he wasn't an elite goalscorer, instead averaging 10-15 a season during his peak years at Highbury.
There are question marks about his pressing game, and Bergkamp may be seen as a luxury player, while Firmino is the press instigator for Klopp's men.
But is it possible that the Dutchman could learn to press under Jurgen Klopp? Of course it is. It's one of the easier aspects of the game to pick up if the desire is there, especially for someone of Bergkamp's football intelligence.
His back-to-goal link play and control in tight spaces is exactly what is needed to play the Roberto Firmino role. We already know of his relationship with Henry, so there is no doubting that side of things.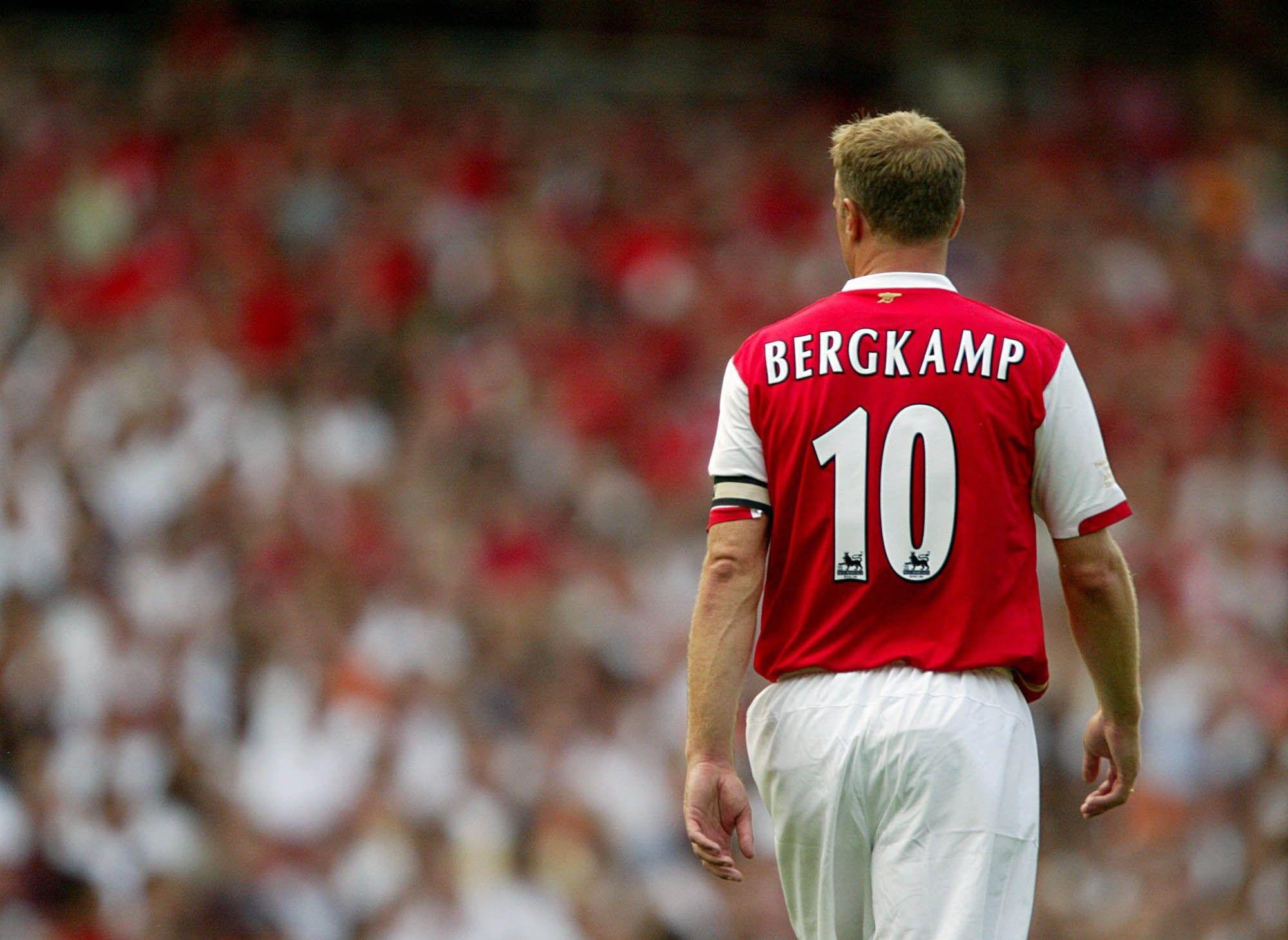 Bergkamp is the final piece of the jigsaw.
On first glance, this is an extraordinary XI. But if one is to analyse the tactics involved, and detail the players' individual roles, it becomes even more tantalising.
One thing for sure is that Jurgen Klopp would be drooling at the prospect.