Jack Hallows believes Liverpool FC cannot simply stand completely still this summer with small holes in the squad requiring patching up. 
Premier League football is back, as are Liverpool Football Club but while the Reds took one more step towards their first title, the return of Jürgen Klopp's side was underwhelming at best.
There were a number of selection headaches for the starting line-up. Klopp was without top goalscorer Mohamed Salah and first-choice left-back Andy Robertson, while Joe Gomez was forced to settle for a start from the bench, eventually stepping into a position that is not his favourite.
For me, it showcased that while the Reds first-choice XI is one of the best in world football, their squad could still do with bolstering.
This piece isn't going to be one where I sit and dissect every player in world football who could do a job for Liverpool, simply outline the areas that could massively do with reinforcing this summer.
Left back
The role of a fullback has changed immeasurably in football over the last couple of years and Liverpool's system has been a driving force of more recent adaptations.
Both Trent Alexander-Arnold and Andrew Robertson possess incredible engines, boast pinpoint crossing accuracy & are more than handy for contributing a goal themselves. All this while being more than capable defensively both in positional awareness and one on one ability.
They patrol the entirety of their flank, allowing the wingers to operate as inside forwards more than traditional wide men and provide the bulk of service for the attacking players.
Neco Williams has done a job when asked to step in at right back, with the Welshman best described as an unrefined, raw version of the man he deputises. At 19 he's only going to get better and the signs have been encouraging.
At left-back however, is where Klopp has a dilemma. James Milner is a more than capable deputy in more position than one however when asked to play left-back there is a pair of glaring issues. He's right-footed and despite his fitness levels, he's not as dynamic as Robertson.
This makes the former Manchester City utility man predictable. He's often forced to cut inside onto his right foot in order to contribute to attacks and lacks the ability to beat his man for pace, especially given the physicality of modern wingers/fullbacks.
Joe Gomez, while possessing incredible pace, has similar issues. He's right-footed and is better utilised at centre half where he boasts an incredible partnership with Virgil van Dijk.
Forward line
With Mohamed Salah deemed unfit to take part, Takumi Minamino was given a chance to impress but was withdrawn at half time after a disappointing 45 minutes.
By the end of the 90, Divock Origi and Alex Oxlade-Chamberlain had both joined the Japanese international on the list of squad members who had tried and failed to fill the Salah shaped void.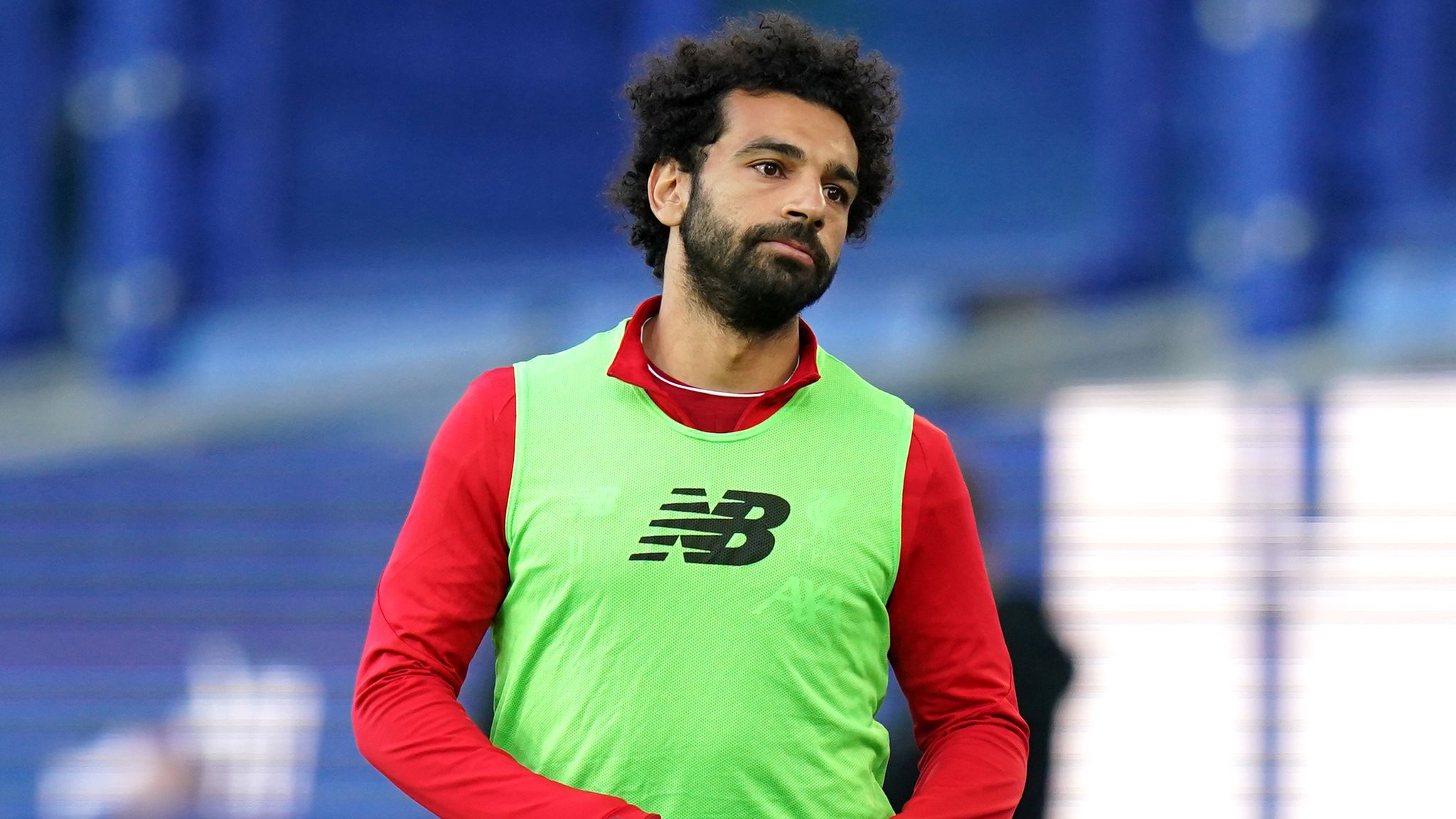 The issue with all three of these players is not their quality. Chamberlain has produced some big moments this season, Minamino is clearly a talented player who requires more time to settle and we all know about Origi's legendary status.
However, none of them are natural wide players.
Minamino is still finding his position but looks more comfortable centrally, Chamberlain is better utilised in the midfield three and Origi is probably better off as a striker than a left winger.
With Shaqiri – the only natural wide player in the squad aside from Salah/Mané – clearly on the way out this summer, Klopp could do with another option to call upon off the bench when one of the components of his front three is unavailable.
Centre back
Finally, centre back.
Virgil van Dijk is an absolute monster. Joe Gomez is well on his way there, especially if he stays fit and Joël Matip remains a good option for 15 games a season if he can stop picking up niggles.
Dejan Lovren however simply needs to go.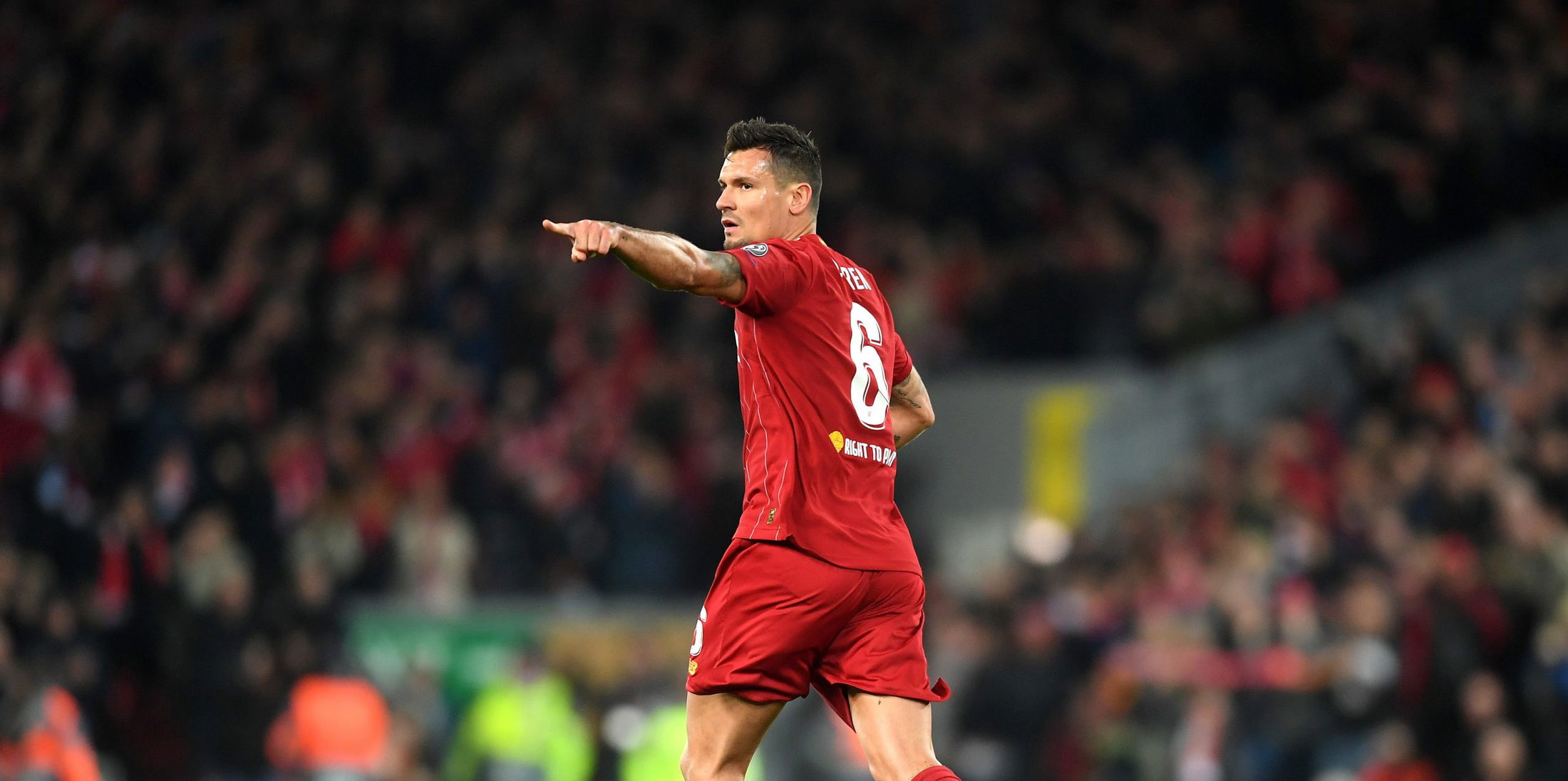 The Croatian was brought on with less than 15 minutes to go in the derby over the weekend and Liverpool's otherwise untroubled defence all of a sudden fell apart.
The hosts' play was focused entirely into Liverpool's right-sided channel for the final stages with Lovren's lack of pace and common sense and it didn't take long for this to be exploited.
Richarlison stood the no.6 up with ease, leading to Calvert-Lewin forcing a good stop from Alisson before Tom Davies effort was deflected onto the post by some actual defending by Joe Gomez.
From the resulting corner Lovren was beaten in the air, the one area of his game he's generally not too bad at, resulting in another chance for Calvert-Lewin that was nodded just wide.
If that wasn't enough, a seemingly innocuous long ball over the top saw Richarlison put the former Southampton man on his arse not once but twice as Alisson was forced into another save, prompting former Liverpool defender Jamie Carragher to openly vent his frustration.
Lovren has certainly had some decent moments in a Liverpool shirt. It's easy to forget the partnership he formed with Virgil van Dijk in 2018 and while the scoreline suggested otherwise, he was actually superb in the Kiev final defeat that year.
Since then, however, there have been far more bad days than good ones. It was his error that led to Sergio Aguero's goal at the Etihad in 2019 – the only fixture Liverpool lost that Premier League campaign – while he was in the starting XI for the club's only loss this time round at Watford in February.
Klopp should not have to rely on VVD and Gomez to play 60 games a season each and cover should be sought if it can be found for the right price. Whatever happens though, Degsy has to go.