With just three games to go in the season, the relegation picture has become much clearer.
As things stand, Norwich City's demotion has been confirmed.
Bournemouth and Aston Villa will have an underdog's chance to salvage their top-flight status if they can make up a four-point gap on either Watford or West Ham.
Often, Premier League sides look to relegated sides to acquire talented players for good value. After falling to the Championship, relegated sides are forced to cut their wage bills, making certain players available for more affordable prices.
Furthermore, the best players on these teams generally aren't willing to play in the lower leagues and will push for a move.
Recent history demonstrates the impact of this category of transfers. In building their record-setting team, Liverpool were able to nab Georginio Wijnaldum and Andy Robertson for under ₤33 million, alongside back-up attacker Xherdan Shaqiri.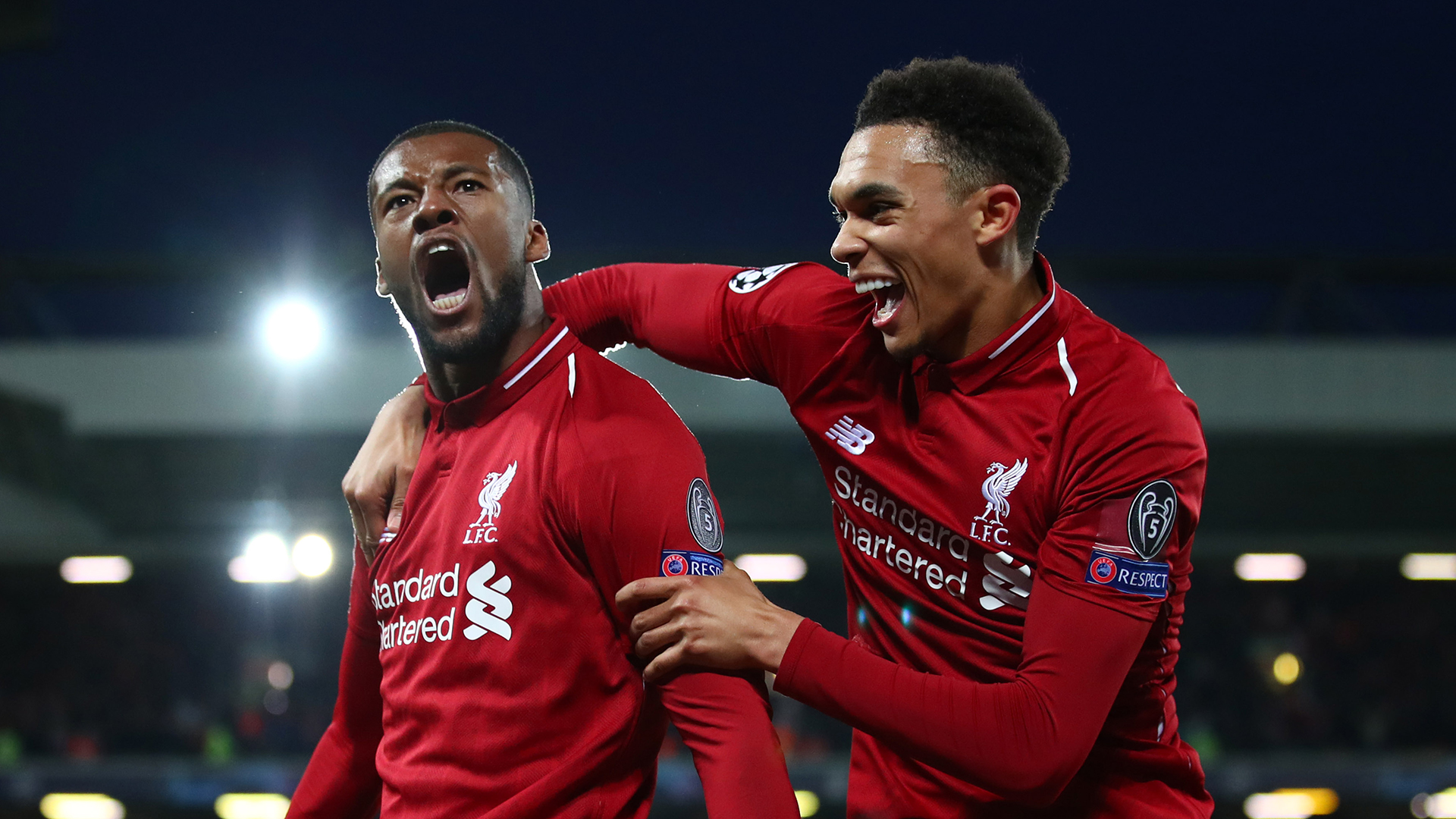 Everton scooped Idrissa Gueye from Aston Villa in 2016 for just ₤9 million, Leicester City were able to purchase Harry Maguire from Leicester for just ₤12 million in 2017, while Watford added Ben Foster from West Brom to their side for under ₤3 million in 2018.
Last year, only three players from relegated sides were purchased by Premier League teams. Huddersfield Town sold midfielders Aaron Mooy and Philip Billing to Brighton and Bournemouth, respectively. Cardiff City sold no players to Premier League sides, while Fulham only offloaded young prospect Ryan Sessegnon to Tottenham.
Mooy and Billing have been solid, but unspectacular, assets for their new sides, while Sessegnon has had virtually no impact with Spurs.
However, the outlook seems brighter this season. Each of the five teams still fighting the relegation scrap has multiple players who could appease Premier League sides. Even Norwich City, rooted at the bottom of the standings all season long, have quite a few players who are probably too good for the Championship.
In evaluating which of these players are likely to generate the most interest from Premier League sides, one consideration that should be made is whether or not a player would likely leave a relegated side to join a team outside of England.
This is more likely for players who have only spent minimal time in England and thus wouldn't feel tied to the Premier League (for example, take Pablo Fornals from West Ham). With that in mind, I've evaluated each of these relegation-threatened sides and predicted the fates of their most intriguing players:
Norwich City
Potential Departures: Max Aarons, Jamal Lewis, Todd Cantwell, Emiliano Buendia, Teemu Pukki, Tim Krul.
For a side that never looked up for the Premier League challenge, the Canaries boast a fair share of talent in their roster. Having a record of selling promising prospects such as James Maddison and Nathan Redmond in the past, it will come as no surprise when Norwich cash in on their talent this summer.
Most notably, they have three young prospects in Aarons, Lewis, and Cantwell who will be looking to take the next steps in their careers.
Aarons has been linked to Tottenham and would make a good fit in Mourinho's side to compete with (and probably overtake) Serge Aurier in the side. The 20-year old fullback seemed set to move on, regardless of how Norwich fared in the Premier League this season.
Lewis has shown his attacking ability as a left-back, but could also feature at centre back for a number of Premier League sides. He would make sense as a squad player at Liverpool or Leicester City or as a starter at a smaller side such as Crystal Palace.
Cantwell may be the most intriguing of the bunch. Top sides Liverpool, Tottenham, and Manchester United have all shown persistent interest in the 22-year old midfielder.
Chances are that the England youth international pushes for a move away and one of these sides negotiates a fair price.
Buendia has received similar interest from top sides but he just as likely could seek a move back to Spain, where he spent the beginning of his career. Pukki's goal-scoring form has dried up since his flying start to the season. If a team such as Liverpool feel the need to upgrade their backup keeper, Tim Krul would be a great option.
Prediction: Norwich City's relegation has already been confirmed. Aarons, Lewis, and Cantwell are sold to Premier League sides. Buendia is sold to a La Liga side. Pukki and Krul stay.
Aston Villa
Potential Departures: Jack Grealish, Tyrone Mings, Douglas Luiz, John McGinn, Ezri Kansa, Tom Heaton.
After spending over ₤130 million last summer to boost their Premier League options, Aston Villa will be extremely frustrated and financially distressed at the fact that they sit 4 points below the drop with just 3 games remaining.
Not only will demotion be a disappointment to Dean Smith's side, but the club will have serious work to do to make up the debt that they will incur after last summer's spending spree.
Oddly enough, Aston Villa really can't blame their shortcomings on underwhelming individual performances this season more than they can to an overall lack of team cohesion. Therefore, many of their players still carry substantial transfer value.
The first name to come to mind is Jack Grealish, who is likely to move on regardless if Aston Villa can somehow survive. The club captain has been heavily linked to Manchester United, but a move to Tottenham or Manchester City would also make sense.
Mings, Luiz, and McGinn have all performed admirably this season. It's unlikely that all three leave, but the club will likely listen to bids for all three and sell based on the evaluations they receive.
Kansa has also shown promise and versatility in different formations but could benefit from an extended run in the side by staying. Heaton also could have earned a move away, but his age and current injury could prevent a move from coming to fruition.
Prediction: Aston Villa are relegated. Grealish, Mings, and McGinn are sold to Premier League sides. Luiz, Kansa, and Heaton stay.
Bournemouth
Potential Departures: Nathan Ake, Callum Wilson, Josh King, Philip Billing, Aaron Ramsdale, David Brooks.
Bournemouth have maintained such a steady presence in the top presence as a mid-table side that their complete self-destruction has come as quite the surprise. However, Eddie Howe still maintains a strong relationship with his players and thus could convince many of them to remain with the side to guide their return to the Premier League.
Nathan Ake is a player that will receive a lot of interest from many high-end Premier League sides. The former Chelsea youth prospect would make sense as a squad player for Liverpool, Manchester United, or even back at Chelsea. He could also become an instant upgrade for sides such as Wolves, Leicester City, or Everton.
Wilson and King have been previously linked to moves to top tier sides. While their form has dipped slightly this season (with injuries not helping their cases), it's unlikely that they will succumb to playing in the second division. Billing could suffer his second consecutive relegation, but is still likely to receive interest from teams from across Europe.
Ramsdale and Brooks are both very encouraging young players who will receive interest from Premier League sides. However, they could both also benefit from another year of guaranteed playing time with Bournemouth.
Prediction: Bournemouth are relegated. Ake and Wilson are sold to Premier League sides. King gets sold abroad. Billing, Ramsdale, and Brooks stay.
Watford
Potential Departures: Troy Deeney, Ben Foster, Ismaila Sarr, Abdoulaye Doucoure, Gerard Deulofeu.
Similar to Bournemouth, Watford will feel that they shouldn't be fighting for survival at this point in the season. Injuries, managerial changes, and underperformance have all contributed, but the Hornets have performed much better since the start of 2020.
Sarr and Doucoure have been the stand-out players for Watford this season and would draw interest from many Premier League teams and abroad if they fall down to the Championship. It's extremely hard to envision either of those two playing in the second division next season.
Club legend Deeney has been rumoured to move on for years now, often as a back-up option to Harry Kane at Spurs. However, the captain is now 32, and unless the player demands a move away, Watford would benefit much more by keeping him than by recouping what would be a relatively small transfer fee for him.
Foster has been fantastic for Watford this season, but at 37, will struggle to find teams interested in taking him for anything more than a free transfer. Deulofeu will have trouble finding a new suitor after tearing his ACL and meniscus in February.
Prediction: Watford stay up. Doucoure moves on to a stronger side, but Deeney, Foster, Sarr, and Deulofeu all stay.
West Ham
Potential Departures: Declan Rice, Lukasz Fabianski, Aaron Cresswell, Sebastian Haller.
Having spent a substantial amount of money in the past several years with the hopes of catapulting to a top 7 finish, West Ham will be massively dissatisfied with their current standing. Part of the reason they've underperformed so much is that many of those big-money signings haven't lived up to their price tags.
Many of those expensive purchases were from other countries, making it likely that players such as Felipe Anderson, Pablo Fornals, and Manuel Lanzini seek pastures abroad. Sebastian Haller could be the exception to this, but it wouldn't be a surprise to see the French striker also move elsewhere.
The one certainty would be Declan Rice, whose sale to one of England's top teams is a question of when not if. The England international has been one of the few bright spots in a torrid season for the Hammers and would be an ideal fit at Manchester United or as part of a reunion at his boyhood club, Chelsea.
Fabianski and Cresswell would be ideal back-ups for the top sides or starters at mid-table sides. There aren't too many teams that need a new #1, but Fabianski could be an ideal back-up option for Liverpool or Wolves. Cresswell would also be a good fit to deputize for Andy Robertson at Liverpool, or could be a very serviceable contributor at Wolves or Newcastle.
Prediction: West Ham stay up. Declan Rice opts to stay one more year before cashing in on a move next summer (if they do get relegated, he'll leave). Fabianski, Cresswell, and Haller all stay.