As the Premier League campaign came to a close this past weekend, we now have the chance to look back on the season that was.
Last August, every team and its fans set goals for themselves based on the squads they had and the trajectory of the team. However, there are probably about 12 teams who predicted that they would finish in the top 7 and 0 teams that foresaw themselves getting relegated.
Therefore, these grades are based on realistic expectations for each squad at the beginning of the season, the results on the pitch, the overall feeling surrounding the team throughout the season, and the final position in the standings.
However, specific circumstances will also be taken into account when evaluating each team, including things like injury crises.
Without further ado…
Arsenal: C-
As a whole, Gunners fans will be disappointed finishing outside the top 7.
Unai Emery gave Arsenal fans reason to be optimistic entering the season, but he clearly had lost the trust of his players. Big signings Nicolas Pepe and Kieran Tierney disappointed early on but improved, while youngsters Gabriel Martinelli and Bukayo Saka enjoyed breakthrough campaigns.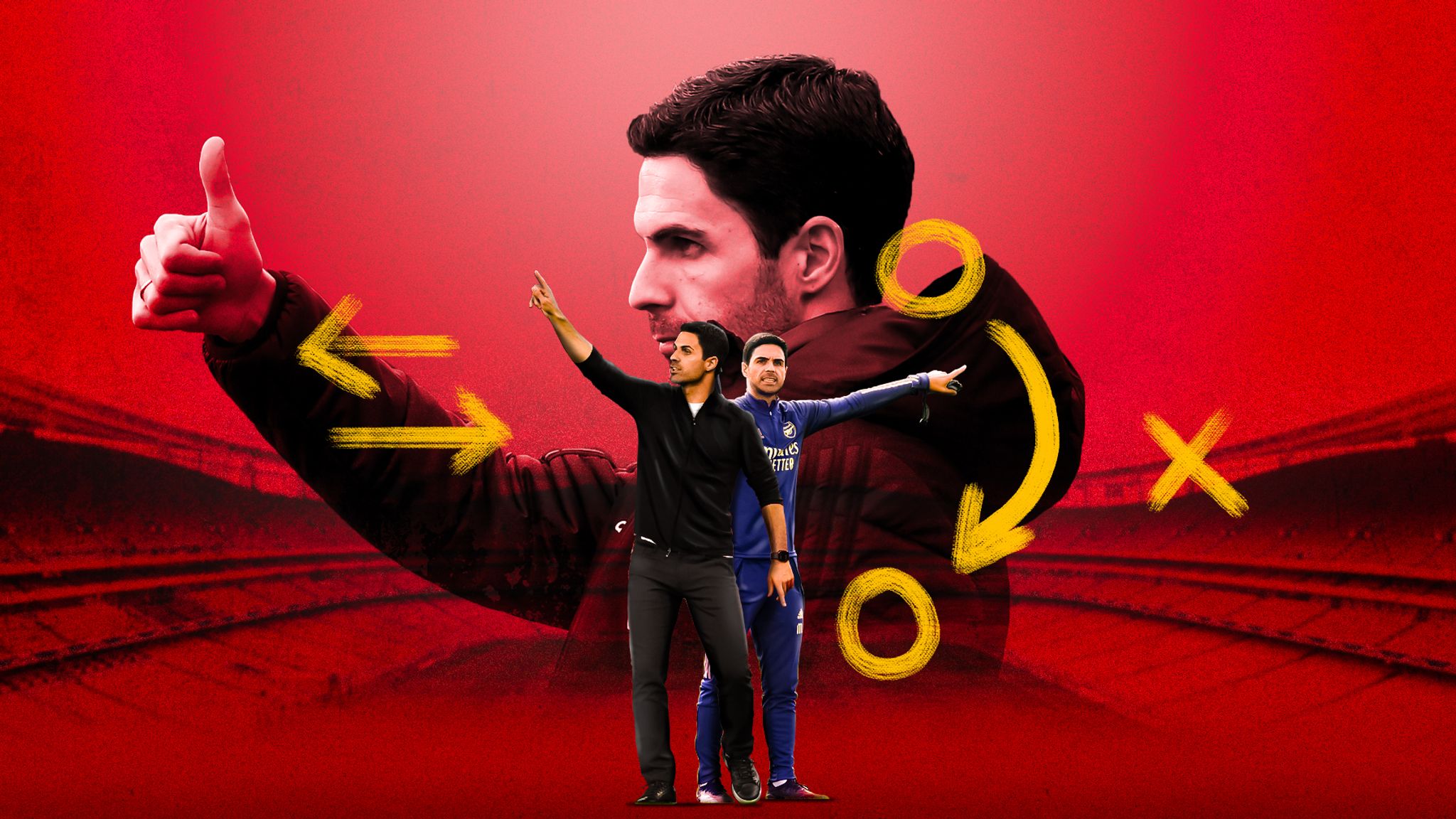 Mikel Arteta's appointment saw changes to the side that resulted in more encouraging displays, highlighted by consecutive wins over Liverpool and Manchester City late in the season. Overall, Arsenal fans will revel in the promise of the future to help them forget the disastrous periods of the season.
Aston Villa: C
After outlaying more than ₤100 million in the summer to kickstart their Premier League return, many would feel that Aston Villa underperformed considering they were never out of the relegation scrap.
However, the squad still had holes, suffered from injuries to striker Wesley and goalkeeper Tom Heaton, and struggled to defend set-pieces. However, their miraculous efforts to stay up for another season deserve recognition and prop up the Claret and Blue's grade.
Bournemouth: D-
It seemed like Eddie Howe's side had been overperforming for, well, forever. Therefore, it was only fitting that things started to trend downwards eventually. However, no one could have predicted how dysfunctional and lost Bournemouth looked, especially in the second half of the season.
Normally a side that plays inspired football, the wheels completely fell off for Bournemouth and the ramifications are that they will play in the Championship next season.
Brighton and Hove Albion: B-
Brighton had narrowly survived relegation in previous years, and the appointment of the more attacking minded manager Graham Potter seemed like a risk. While the Seagulls embraced a more open playing style, there were questions of whether the southern coast side possessed the talent to do so effectively.
However, Brighton bought into Potter's system and became an enjoyable side to watch, while also persisting comfortably over the relegation zone for virtually the entire season.
Burnley: A-
Sean Dyche, the gift that keeps on giving. Burnley's bulldog, rugby style of play consistently gives other Premier League sides trouble.
Although not the most pleasing to the eye, Burnley's style has always produced results, and no one can argue with their 10th place finish.
The Clarets were spurred by strong duos in each layer of the team, with Ben Mee and James Tarkowski leading from the back, Jack Cork and Ashley Westwood providing the legs in the midfield, and Jay Rodriguez and Chris Wood bagging the goals. Oh, and Nick Pope was absolutely stellar.
Chelsea: A-
Chelsea entered the season with many questions: How would Frank Lampard fare in his first season? Could they survive a transfer ban? How would they replace Eden Hazard?
Ultimately, they answered them brilliantly, securing Champions League football next season.
Notably, they finally saw the integration of their promising youth products in the first team, highlighted by the performances of Mason Mount, Fikayo Tomori, Tammy Abraham, and Reece James. With Hakim Ziyech, Timo Werner, and potentially Kai Havertz adding to Lampard's options next seasons, Blues fans have a lot to be proud of and even more to look forward to.
Crystal Palace: C+
Crystal Palace performed fairly well for most of the season given the circumstances. They still have no one who can consistently score, rely on players who really shouldn't be playing on a weekly basis for a side with Crystal Palace's ambitions, and endured an underwhelming season from star winger Wilfried Zaha.
Yet, they still persisted in mid-table positions. However, it seemed that the side's deficiencies finally caught up to them at the end of the season, as the Eagles only picked up 1 point in their last 8 games. Overall, 14th is a decent finish, but there are reasons for Palace fans to feel worried going into next season.
Everton: D+
Every year, Everton spend heavily and expect to finish in a European position. Well, they've only achieved this goal once in the past six seasons.
The beginning of the season was borderline catastrophic, with Marco Silva's tenure with the Toffees ending as the side hovered in relegation territory. The prestigious Carlo Ancelotti took the reins and steadied the ship slightly, but they still finished 12th place.
They still struggle defensively and they really don't have a single midfielder that has nailed down a spot in the side, but they can be encouraged by the performances of their strike tandem of Dominic Calvert-Lewin and Richarlison.
Leicester City: A-
Considering the reaction of Leicester City fans following Sunday's results, it'd be hard to believe that Leicester City enjoyed an A- season.
The Foxes came firing out of the gate, notably thumping Southampton 9-0 in late October. The performances of Golden Boot winner Jamie Vardy, James Maddison, Wilfred Ndidi, Ben Chilwell, and others even had Leicester dreaming of a 2nd Premier League title. However, a dip in form and injuries to Maddison, Chilwell, and Ricardo Periera saw Leicester limp to the finish line and finish just outside the top four.
Liverpool: A+
Just brilliant.
The standard that Liverpool set is one that has arguably never been seen before in the English top flight. Despite not destroying teams, the consistency and mental grit of Jurgen Klopp's side made it nearly impossible for other teams to even take a point from them.
Ultimately, a slight dip in form at the end of the season prevented them from breaking many different records, but securing 99 points and winning the league with 7 games to go speaks for itself.
Manchester City: C+
As far as Premier League performances, what a strange season for Pep Guardiola's side.
On one hand, Manchester City lost an astounding 9 games and finished 18 points short of defending their Premier League title.
On the other, they finished with a goal differential of +67 and won ten games by at least four goals. Ultimately, City fans expected a title and fell well short, but they were still head and shoulders above everyone except Liverpool, earning them a C+.
Manchester United: B+
No team's stock rose more over the course of the season than Manchester United. Ole Gunnar Solskjaer's side accrued only 10 points in their first 9 games – the worst start in their esteemed history.
However, as they got healthier, the talent in the side emerged. The front three of Rashford, Martial, and Greenwood alongside signing of the season Bruno Fernandes and Paul Pogba catalyzed the team's seemingly impossible rise to a 3rd place finish.
Overall, the Red Devils should be very proud of their final position and can look towards entering the ranks of City and Liverpool next season.
Newcastle United: B+
With a squad that was already one of the least impressive in the Premier League, the club's failure to keep Rafa Benitez, and the underwhelming appointment of Steve Bruce in Benitez's stead, most Newcastle fans would have been happy with anything better than relegation.
Considering club-record signing Joelinton only scored two league goals, Toons fans had even more reason to worry. However, a stable defence, a consistent and deep midfield, and a creative enough attack allowed Newcastle to steer clear of relegation and to another respectable 13th place finish. About as good as they could have asked for.
Norwich City: D
Daniel Farke's side were fun to watch for parts of the season, with an attacking style of play leading to a win over Manchester City and Teemu Pukki topping the league's goalscoring charts in the early part of the season.
Norwich have a lot of talented players, but their side consistently seemed to be tactically outmatched by the opposition. Expectations couldn't have been too high prior to the season, but falling 13 points short of the next best team is a bit embarrassing.
Sheffield United: A+
At the beginning of the season, Chris Wilder told reporters, "We are favourites to go down and by a long way. I get that".
Even the Blades' manager didn't foresee his team's heroic performance this season. Rather than scrapping points to scathe off relegation, Sheffield United flirted with European competition all season long. The fact that they fell just short doesn't take away from what's been a truly brilliant season.
Southampton: B+
Ok, scratch what I said earlier. The only team whose stock rose over the course of the season more than Manchester United was Southampton.
After a 9-0 debacle against Leicester City in late October, Southampton's 8 year run in the top flight seemed doomed.
However, rather than fire their manager and start from scratch, the club took responsibility and Ralph Hassenhuttl steadied the ship. By the end of the season, the Saints finished in 11th place, won more away points than everyone except for Liverpool and Manchester City, and orchestrated one of the most impressive turnarounds in recent memory.
Tottenham Hotspur: C-
For several years now, it seemed like Tottenham were slowly climbing to the peak of European football, highlighted by their appearance in last season's Champions League final.
However, tension between former manager Mauricio Pochettino and the Spurs backroom finally boiled over, and the Spaniard was sacked in November as Spurs sat in 14th place.
Jose Mourinho was able to guide the London club back into the Europa League, stating himself in typical Mourinho fashion, "Since I arrived, we would be fourth". Ultimately, Tottenham fans will still be disappointed that their club endured such a rocky season, given the level they'd reached in previous seasons.
Watford: F
Wow, just a brutally ugly season for the Hornets. I can't remember a time where a side sacked three managers in one season. Your guess is as good as mine what a team has to gain from sacking a manager with two games left in the midst of a relegation scrap. Injuries to attacking stalwarts Gerard Deulofeu and Troy Deeney played a part, but overall the team just didn't have any structure.
West Ham United: D
In the same way that Everton spend frivolously each summer with the hopes of finishing in the top 7, West Ham also doled out large sums of money with the hopes of catapulting to the top half of the table.
Their fate was even worse than Everton's, ending in a relegation scrap that had Hammers fans deeply concerned. Ultimately, they stepped up near the end of the season to ensure safety, but one worries that David Moyes may not be the long-term answer for the club.
Wolverhampton Wanderers: B
If anyone thought Wolves' 7th place finish last season was a fluke, Nuno Esperito Santo and co. showed that this wasn't the case. Wolves are a top side at every level, boasting the talent and cohesion of a European side.
Notably, the partnership between Adama Traore and Raul Jimenez was particularly fruitful, while Ruben Neves, Willy Boly, and Matt Doherty also deserve praise for their contributions. They will have to hope that Chelsea defeat Arsenal in the FA Cup final to clinch their spot in the Europa League next season.