Klopp this. Van Dijk that. The true story behind the rise of Liverpool Football Club lies in the personal rise of Jordan Henderson.
When Henderson signed for Liverpool for roughly £18 million many eyebrows were raised.
Many questioned whether he was the calibre of player to take Liverpool back to challenging for titles.
A naive and eager youngster, Henderson's want to be respected as a Liverpool player was clear from the off.
A willing runner, his early Liverpool career was widely considered a sloppy and underwhelming display.
His desperation to prove his worth has been clear since day one at Anfield. Shown in the raw emotion of his first goal for the Reds.
Henderson was always a player you could rely on for effort and commitment but his quality often only came to the forefront in brief and passing moments. This was understandably why Brendan Rodgers looked to trade him for Fulham star Clint Dempsey.
Much to the former Sunderland man's character that he refused the swap deal to prove his worth.
Henderson's transition to central midfield was like a lightbulb moment for Brendan Rodgers. He transformed an ordinary wide man into the engine room of a side that came so close to winning the title in 2014.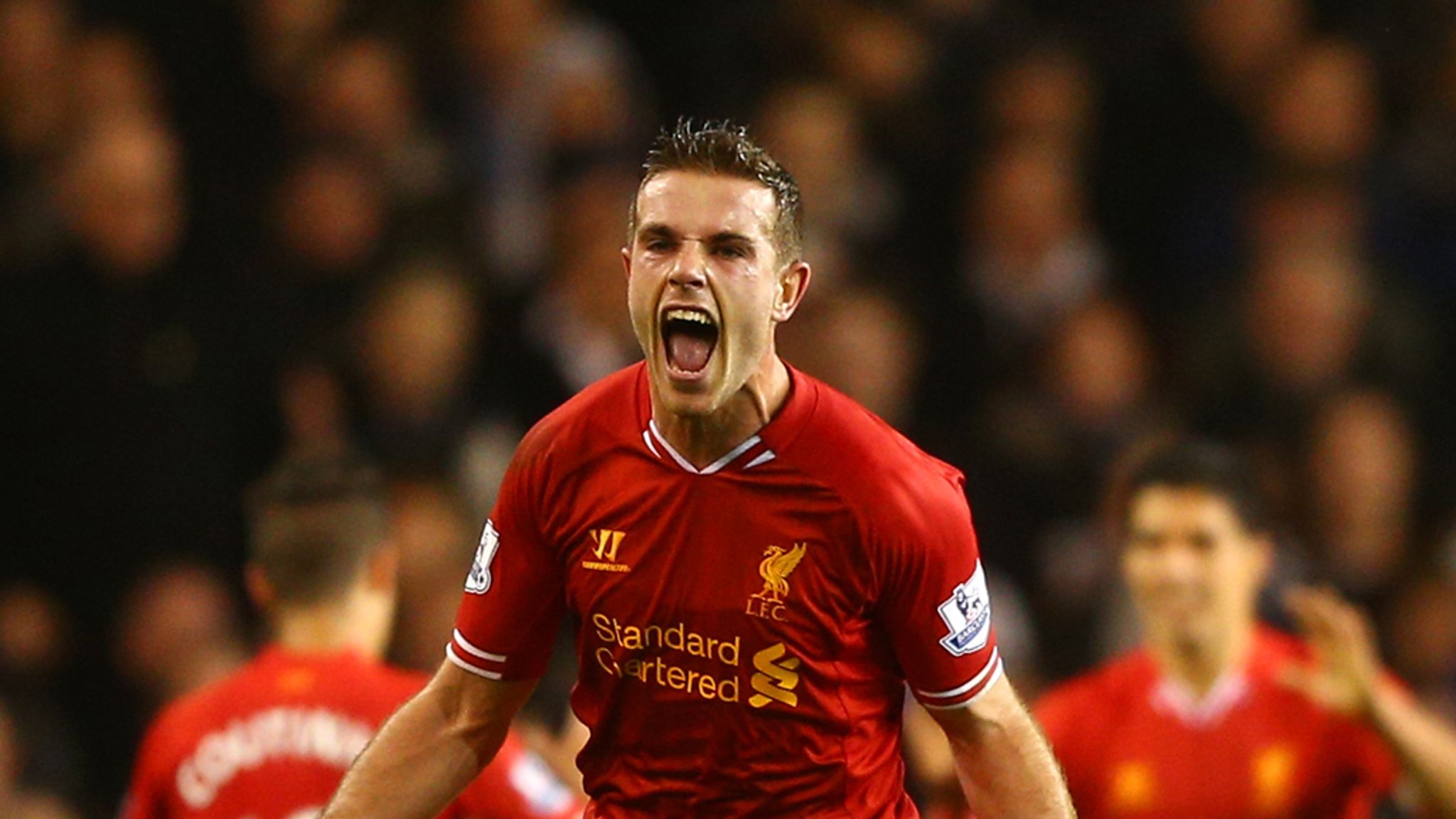 Most will remember Gerrard's slip that season.
But people forget how important Henderson had become to Rodgers' side. But for all his importance, he wasn't the mature athlete and assured leader he is now. He received his first career red card in a 3–2 win over Manchester City.
Without Henderson, Liverpool lost that game against Chelsea and famously drew 3–3 with Crystal Palace. Failure to win three points in each of those games meant Liverpool had already been succeeded by Manchester City in first place by the time of Henderson's return from suspension.
When Jamie Carragher retired many were surprised at Rodgers selecting Henderson as his vice-captain. As Steven Gerrard left Liverpool many turned their noses up at Henderson being his successor. After Klopp was appointed, many even called for Henderson to be removed from his post.
But since Klopp has come in, Henderson has embodied every aspect of a great leader. He has sacrificed his own game time for the benefit of the team.
It set the one principle that not one player is guaranteed a start, and that playing for Liverpool is earned.
He was part of the England squad that went all the way to the Semi-Finals of the 2018 FIFA World Cup and then the Finals of the inaugural UEFA Nations League.
Henderson has brought a sense of culture to the idea of the box-to-box midfielder. Before where such a place would be reserved for players with more athletic ability than technical prowess. His commanding, emotional and intense performances encapsulated what Liverpool were all about under Klopp.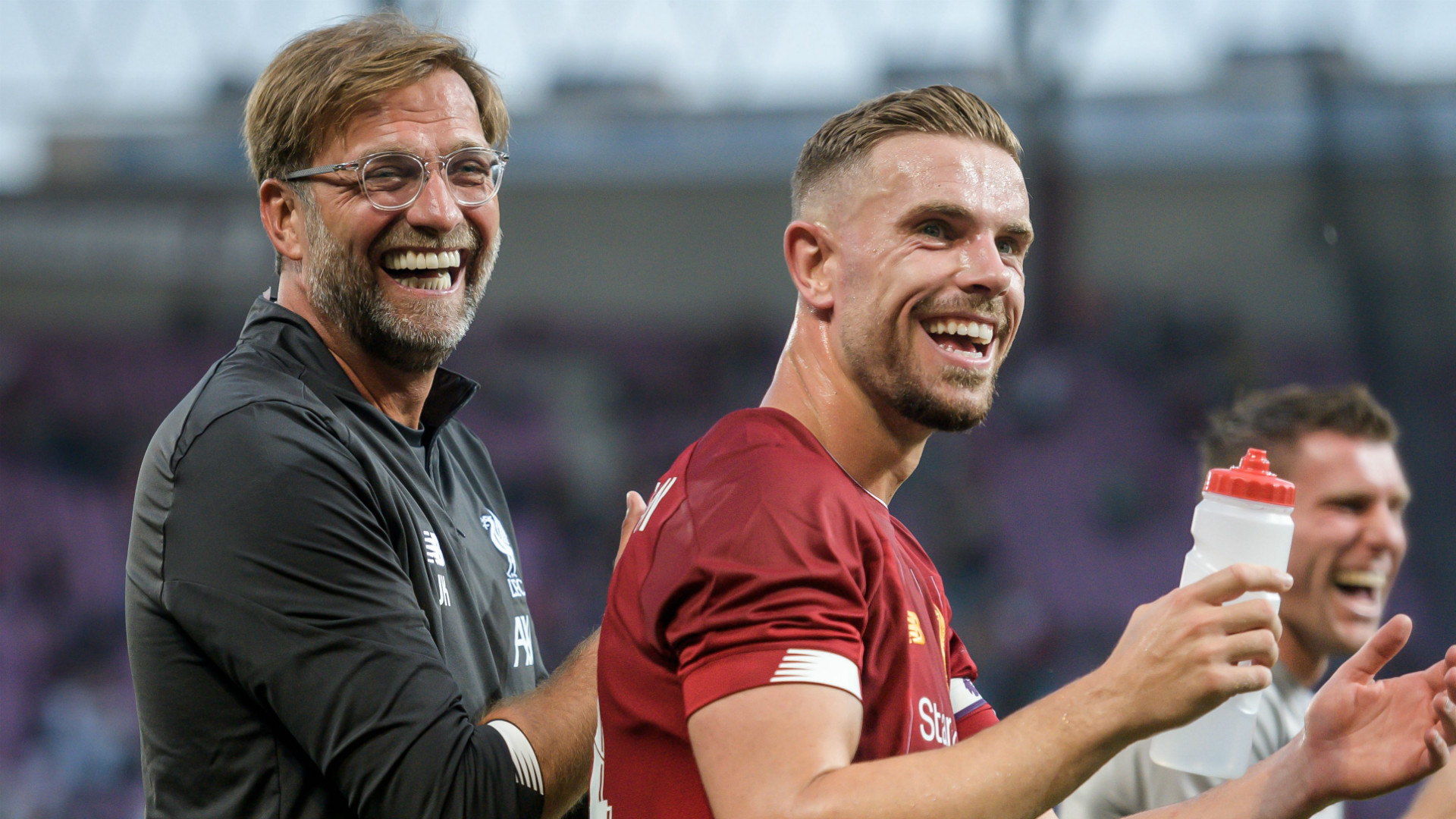 It's no coincidence, though many may not have seen it, that Liverpool's unbeaten record came during Henderson's hamstring injury. This was immediately followed by FA Cup defeat to Chelsea.
He has covered in the pivot role when Fabinho was injured to such effectiveness that Fabinho struggled to get back into the Liverpool team. He has become so reliable, that Klopp has deployed the Englishman in six different position this season.
You can see that his focus, passion and integrity not only embodies Liverpool Football Club, but reverberates throughout the squad.
Perhaps if one match could embody Henderson's Liverpool career, it would be last season's Champions League semi-final against Barcelona. Liverpool were unlucky to come away from the first leg 3-0 down. They hadn't played their best but they weren't outclassed as the scoreline suggests.
Then, under the Anfield lights, without Mo Salah or Roberto Firmino Liverpool comeback to win 4-0. They go on to lift their sixth European Cup in Madrid.
🏆 Champions League
🏆 Super Cup
🏆 Club World Cup
🏆 Premier League

Whatever you think of Jordan Henderson, he's led this Liverpool side to almost every major trophy available, breaking Premier League records along the way

That says more about him than statistics every will pic.twitter.com/XoTjVCQ02M

— FourFourTweet (@FourFourTweet) June 25, 2020
It is in Liverpool's DNA as a club to never say die. From that late Olympiakos goal, to Istanbul, to that Europa League quarterfinal vs Borussia Dortmund to last year's Catalan comeback. It is engrained in this club that you never give up. Even when the chips are stacked against you.
And as long as you never quit, the fans will stand with the team win or lose. The whole idea is poetically encompassed in the club's anthem You'll Never Walk Alone. A song which has become more of a life motto to many a scouser.
Henderson encompasses such a message. The player and captain nobody wanted.
Persistence, grit, determination. As Troy Deeney put it: "Cojonas." From being mocked by Sir Alex Ferguson for the way he ran to now being the cultured leader that few envisaged upon his arrival to Anfield.
And if this wasn't enough. His work off the field to set up the 'Players Together' initiative, which has offered support to the NHS and the Black Lives Matter movement.
His performances this season alongside his contribution throughout the Covid-19 pandemic, have made him one of the favourites for PFA Player of the Year this season. And rightly so!
The simple fact is, as an athlete Henderson should be respected for his work on and off the field.
A sports personality that is uniquely rare, in the sense that he is the complete role model.
After years of relentless criticism and doubt, he is finally receiving the recognition and respected he was desperate for when he joined Liverpool almost a decade ago.