Neco Williams, alongside Curtis Jones and Harvey Elliott, will hope to be rewarded with more game time in Liverpool's remaining Premier League matches.
Now the title has been secured – and the additional two substitutes per game – the youngsters should get more chances of first-team football.
If anything, behind closed doors will feel more normal for those teenagers compared to veterans. This is considering most academy matches take place in front of virtually empty stands.
For many academy prospects, Alexander-Arnold has served as a model for the transition from academy to first-team player.
Williams, with the aforementioned Jones and Elliott, make up the trio of Liverpool youngsters who most excite the Kop.
Williams is probably the least well known, through no fault of his own.
Jones is Liverpool's youngest ever captain and Elliott is the Premier League's youngest player, making their spotlight's understandable.
Neco Williams and Harvey Elliott no doubt the academy players closest to the senior squad. Not just by pure talent, but by decision-making, composure, read of the game + oppositional threats. They both have a different level of maturity in their game.

— Maxi (@MaaxiAngelo) January 5, 2020
But Williams looks like the one most likely to comfortably slot into Klopp's squad. It's unclear whether Jones fits in Klopp's midfield three or his front three – albeit as an inside forward.
Whilst Elliott has an obvious touch of class, his appearances thus far have been underlined with a naivety. At just 17, Elliott is a few years away from troubling Sadio Mane or Mo Salah for a starting spot.
Williams made his Premier League debut in The Reds' return to Anfield in a 4-0 thumping of Crystal Palace. The Wrexham boy came on to replace Trent Alexander-Arnold with 16 minutes to go.
However, when Williams was introduced last Wednesday, the transition between Alexander-Arnold to Williams at right-back was seamless. The Welshman looked eager, yet composed, as he bombed up and down the right flank.
This is the kind of performance Williams has repeatedly displayed this season for the Under 23s and in the FA Cup.
His runs, pinpoint crosses and shots quickly drew comparisons to himself and Liverpool's number 66.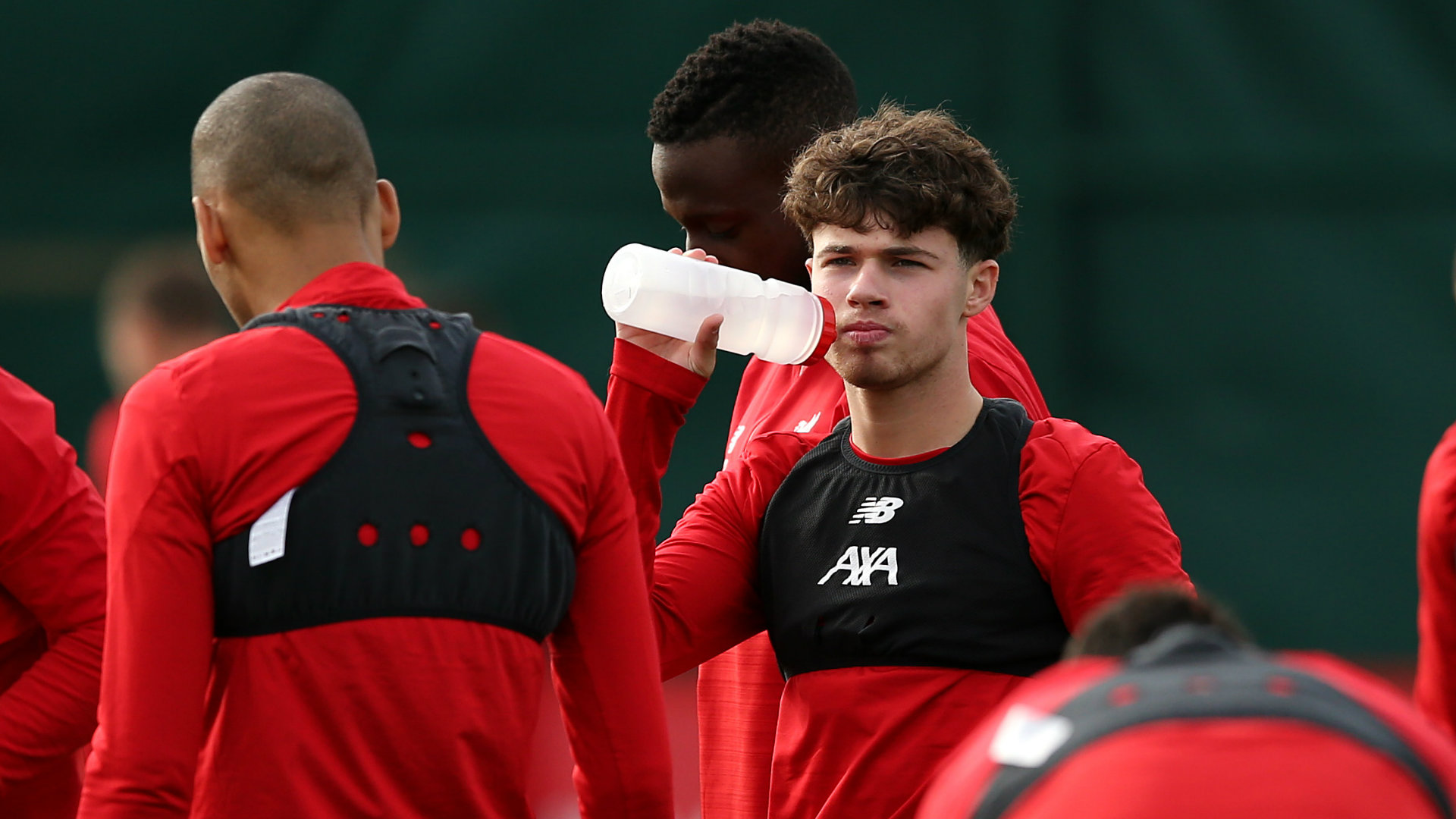 It cannot be understated how impressive it is for this 19-year-old to walk into a title-winning-team, adequately replacing one of their main creative outlets.
Before the emergence of the 19-year-old, Liverpool didn't have cover in the right-back position. With Nathaniel Clyne exit imminent, it seems as though Jurgen Klopp will be looking to promote Neco Williams as the deputy on the right-hand side at Anfield.
What Williams progression could also supplement is Alexander-Arnold awaited transition into midfield.
This is where the Scouser was used throughout his academy career at Melwood.
"No doubt, on the ball, he's probably better than what Liverpool have in midfield."

"You could imagine TAA in that Kevin De Bruyne position." 👀

TAA as a CAM? 🤔#LFC legend @Carra23 has no doubt that Trent Alexander-Arnold could play a more attacking role for the club. 🔴 pic.twitter.com/d6sWAZZSTT

— talkSPORT (@talkSPORT) October 9, 2019
While Williams' performances thus far have been raw, and at times rushed. He shows the promise that many saw in Alexander-Arnold a few seasons ago. And it seems as though Klopp is far more willing to be patient with the youngster's development, before spending big money on a more established player.
Williams will undoubtedly be moved on should he fail to meet the standards at Anfield.
Other academy graduates have not made the cut. The obvious example is Jon Flanagan, who started off well for the Reds but injuries saw a decline in his fortunes.
Looking at Liverpool in recent years, youngsters Alexander-Arnold and Joe Gomez have been far more reliable than the likes of Dean Lovren and Alberto Moreno.
It's clear that Klopp wants to supplement pathway to their first team at Anfield, much like Lampard at Chelsea.
This will avoid Liverpool losing young talents with world-class ability like Manchester United lost Paul Pogba or Manchester City lost Jadon Sancho. Williams could be in the first batch of academy graduates that Klopp promotes to the first team.
The progression of Williams and Alexander-Arnold alike could spark a change in club mentality at Anfield. Whereby Klopp looks first to his academy before the transfer market to bolster his squad. Provided they are talented enough.
Boy, does Neco Williams have talent in abundance.