With Jurgen Klopp's side set to take on Everton in a Merseyside Derby ahead of a premier league restart, we take a look back at some of the block bursting derby in the league.
Chelsea 2 – 1 Arsenal 07/08
Always good to include the London Derby, one where the teams have been involved in title battles together.
A fixture is best known for Abou Diaby almost kicking John Terry's head clean off, but it's worth acknowledging the bad blood in the atmosphere around the Ashley Cole deal too.
A game also noted for fans bringing fake £20 notes to the stadium.
Everton 3 – 0 Liverpool 06/07
The Merseyside Derby, was a mess of a performance from Liverpool and Pepe Reina in particular gifted Everton three points back in 2006-07 season, with Andy Johnson gleefully scoring twice to add to Tim Cahill's opener.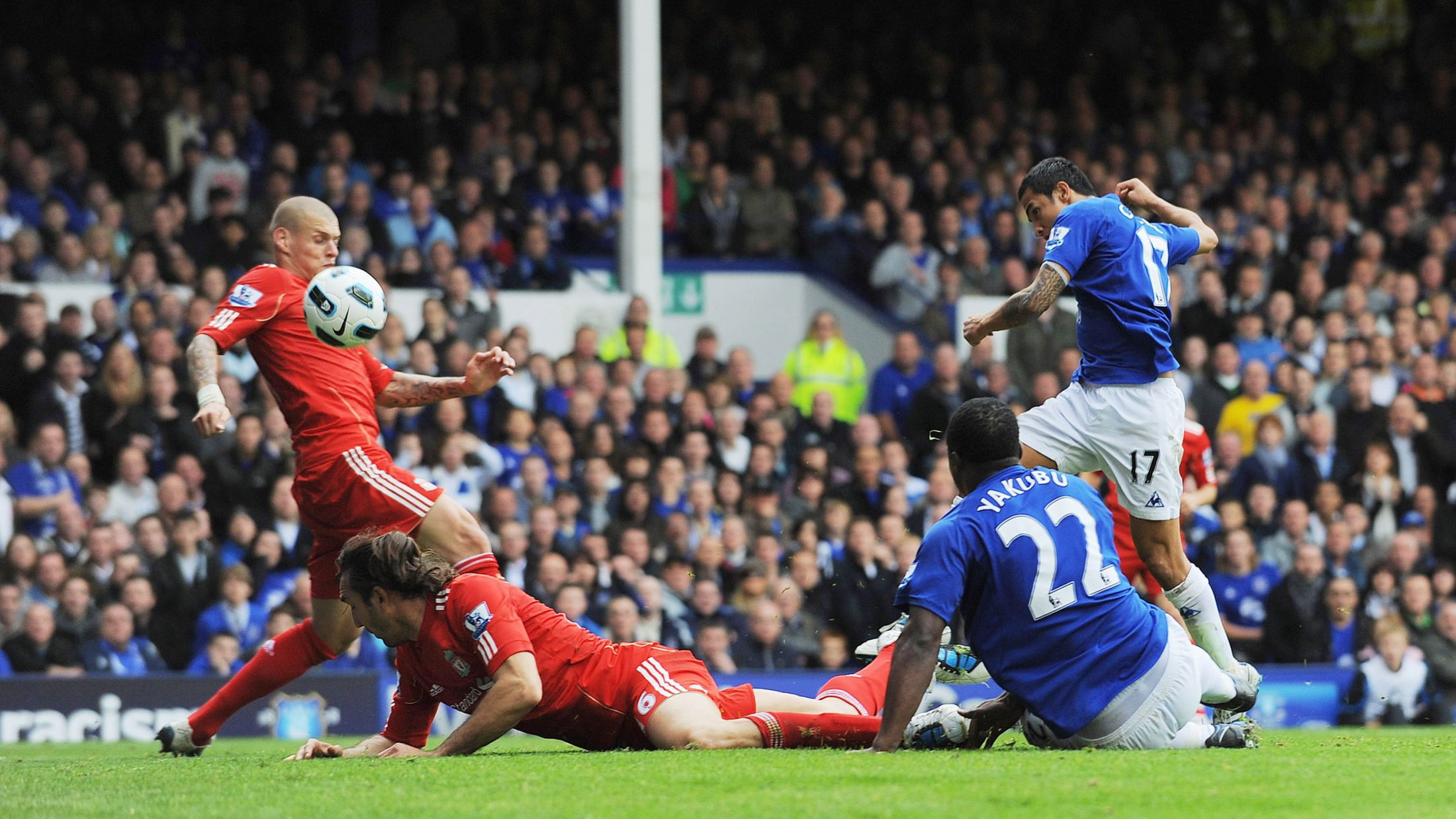 Some very bizarre shot-stopping techniques from the Reds' keeper were exploited by the Everton striker, which led to Everton's biggest win over Liverpool since 1964.
Arsenal 2 – 3 Tottenham 2010/2011
Going into the dressing room at half-time 2-0 up, Arsenal looked to have eased past their local rivals, with goals from Samir Nasri and Chamakh the gunners were well on top.
But upon the commencement of the second half, the game turned on its head, as a fine finish from Gareth Bale in the 50th minute halved the deficit.
Then goals from Van der Vaart and Kaboul in the later stages gave Tottenham their first win on their opposition's home turf in 17 years.
Chelsea 0 – 2 Tottenham 2016/2017
Another London Derby, this game broke Chelsea's astounding winning run of 13 games as Spurs beat their rivals at White Hart Lane and before that,  the Blues ended all title hopes that Pochettino's men had by holding them to a draw, which saw Leicester win the title.
That game particularly angered the Spurs faithful and the rivalry has a new fire to it, as was seen in the most recent game.
With The Lilywhites only growing and becoming better while Chelsea are now already an established team, you can expect future games to be tightly contested and heated.
Manchester United 1 – 6 Manchester City 2011
The Manchester derby
Manchester City inflicted Manchester United's worst home defeat since February 1955, as they thrashed the champions in ruthless fashion to go five points clear at the top of the Premier League.
This visit was portrayed as a measure of their progress against the 19-time champions.
As Balotelli, in recognition of those latest chaotic events in his personal life, then revealed a T-shirt bearing the slogan "Why Always Me?" which was the headline of the day in the emphatic win.